Different post than I normally do, recently i was lucky enough to win a piece of artwork from Sarah Fosse (https://sarahfosse.com/). This was via a charity raffle where donations to one of her chosen charities.
So, i donated to Mcmillans Cancer Support, a charity that is very dear to me and my family.
I hate talking about my past as it is quite haunting
I was diagnosed with Stage 4 Burkitts Lymphoma, a particularly aggressive form of cancer that is rare in the UK, and predominantly affects African children.
I was diagnosed 2 days before my eigth birthday, quite the birthday present.
It was a crazy road that lead to my diagnosis
For months previously, I had been struck by agonising pain in my jaw, the kind that I cannot comprehend even to this day, it felt like having ALL my adult teeth pulled out, with no anaesthic, at the same time, constantly 24/7.
The only time i'd sleep was when I was too exhausted from crying to stay awake.
My parents took me back and forth to the doctors for weeks, all of whom failed me. I had instances where I was "diagnosed" as lactose intolerant… A complete failure of the healthcare system in the UK in my opinion.
The day of actual progress came when my mum took me to the dentist who, quite rightly given my symptoms, x-ray'd my jaw.
I can't quite remember the exchange of words, but it was along the lines of something is seriously not normal here, and I needed urgent medical attention. From memory i think the x-ray showed a lot of tumours but that may be false… My reason for saying this is because shortly after my treatment started, I had a swelling in the side of my jaw that temporarily made me unable to see out of one of my eyes for may 3-4 weeks.
So, I believe my dad ended up scheduling an emergency appointment at a private doctors clinic, didn't give a shit about the cost, just get it sorted.
I remember going there, being examined briefly, and the doctor confirming that there was indeed something wrong, and immediately had me sent to the Royal Surrey hospital in Guildford, where I was to have further tests ran, blood tests etc to accurately determine what it was that was wrong with me.
Those first few days / weeks were quite difficult on my mum and dad as the doctors couldn't accurately pinpoint exactly what I had. Like i said, Burkitts lympoma is actually quite rare in the UK, so i guess it wasn't something they actively search for first.
It's weird looking back at, because I never really understood what was going on, just that I was being checked over and they'd go from there. My parents on the other hand must've been absolutely terrified about what was happening, because when you think about it, who else do you know where their kid has been hospitalized with a mysterious but potentially life threatening problem? Must've been hell for them, i'd have gone bald from stress so I have no idea how my dads still got a full head of hair!
Anyway, long story short, the diagnosis came through and this is another memory I will forever have burned into my memory.
I saw the doctor tell my dad, and him come back to my hospital bed, where he knelt down and sobbed into my lap. I had never seen my dad like that, and haven't experience it since, but it really was a punch to see that.
The following few months in Guildford i dont really remember much of, I have brief moments where I remember nurses, looking out the window etc. Could be a result of the treatment I was recieving at that point, as I know for a fact that it merged a lot of my experience in hospital down to a big blur.
After my time at Guildford, I was transfered to the Royal Marsden where I was to recieve my proper chemotherapy treatment.
I was put on a ward where multiple other kids were, only seperated by a curtain. All of these children were in a bad way, even more so than I was. I ended up making friends with a girl a bit older than me called Emma. My mum still keeps in touch with her mum to this day. Emma suffered from Diamond-Blackfan Anemia, a horrendous condition which unfortunately took her life.
Life is a cruel thing, and spares nobody, so tell your family you love them, because i'm sure you'll miss being able to one day.
Moving along, I proceeded to have blood transfusions, chemotherapy, and all sorts of bone marrow operations under anasthetic.
Like i said above, it all ended up merging into one, where only largely traumatic experiences are what I remember.
I saw a lot of families come and go on that ward, and it's horrible to say but a lot of that was not because they survived.
I made friends with a lot of the nurses on the ward, and the receptionist Jenny, who when I had the strength to walk around, would always talk to me. When i got older Jenny still worked there for years, and I would always see here each year for a check up, where she'd tell me how tall I was getting.
Touching back on the topic of this blog, is to bring attention to Mcmillans and the support they can provide families. There was a boy on my ward who's parents didn't often come and see him, for whatever reason. I remember one night when the lights had gone out, he screamed fo hours for his parents or something like that, maybe just for some attention, because it seemed to me like he didn't get nearly enough.
That's where I was incredibly lucky. My mum left her job and came to stay in the ward with me full time, on a tiny little armchair / bed where she lived for 9 months with me. I can't begin to imagine how physically and emotionally exhausting that must've been, and i'll be forever thankful for it, because without the support of my family and the hospital I wouldn't be here.
I lost a lot of weight, i think around 50% of my weight, I was dangerously thin, with zero immune system. I had a hickman line stitched into my chest where it had a direct link to my blood vessels, allowing my treatment and blood transfusions to be administered much more efficiently. There's still a scar to this day probably the size of a 20p piece.
I know i am discussing my experience heavily, but i feel it is necessary to both A) allow me to portray to you how important I believe donating to charity is, and B) to ensure i stay properly motivated to succeed.
I had all sorts of horrible experiences, needles large enough to tranqulize a horse, nose feeding tubes put in and removed so many times it gave me nose bleeds, fighting doctors off me because I was so exhausted with having blood tests, and much more that i'm sure i've blocked out.
The worst one for me was being isolated in a room, where no family could come in, only my mum, who i believe wasn't allowed out. Not even my dad, for what seemed like forever.
My dads father would come see me periodically, and bring lucozade and chat to us all. My other grandparents would come aswell a lot, they all brought me lego, and other toys to keep my spirits up. Ali my Aunt brought me this Harry Potter lego set, and a Star Wars Millenium Falcon , which kept me occupied while god knows what was going on inside me.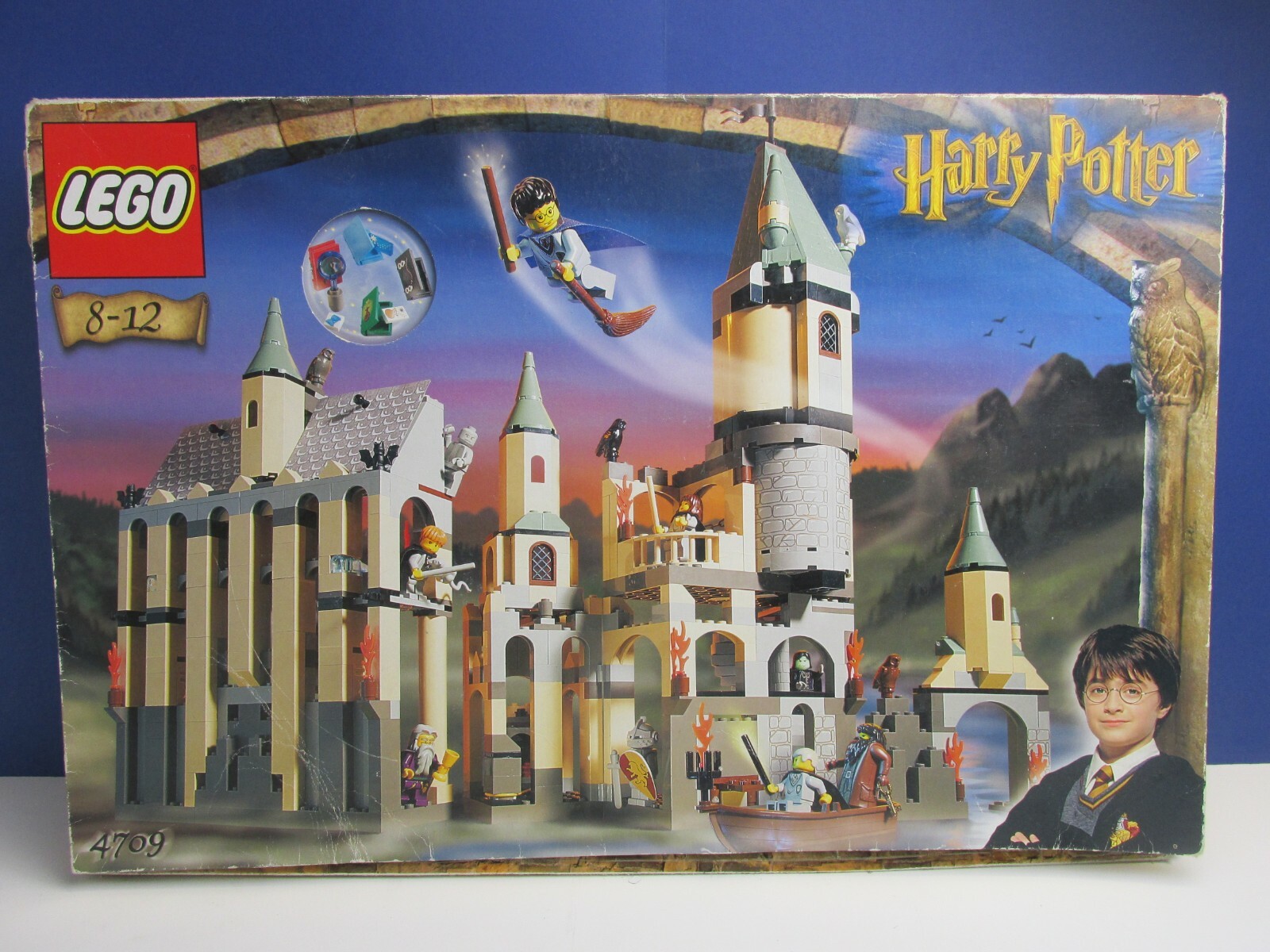 The care my family gave me was, I believe, the reason I survived. Obviously modern medicine is the huge piece of that puzzle, but without a positive environment and positive people, it'd have been wasted in my eyes. Having such care around me and love from everybody I knew, my school all sent me a little nick nack, that they had made for me, it was so surreal being made such a fuss of. I think that's why I don't like being in the spotlight or centre of attention now. I've had enough to last a lifetime.
Mum and me were isolated for 2 weeks but it felt like a lifetime, I think we read Charlie and the Chocolate Factory and watched enough old episodes of crocodile hunter to last a lifetime! Seeing family faces staring at you through a window is pretty odd, at 8 you don't really understand it but looking back on it now I would have a totally different reaction to it, it's making me well up just trying to imagine.
There was some good laughs in hospital though, believe it or not. One was the toy room where me and dad would make paper airplans and try get them stuck at the top of the room in the ceiling. The lady who ran the play room was a legend, someone who always made you perk up. Other fun things, as weird as it sounds, was being put to sleep for an operation. Although I will never try it, it's this crazy warmth feeling inside of your entire body. Once they inject whatever the medicine is into you, you feel it go from the point of entry all the way to your finger tips, and this absolute sense of euphoria im unlikely to ever experience again. Good shit.
A lot of time passed, and I began to respond well to treatment, improving each month.
Eventually, I was discharged and allowed to go home, where I would still have to come back for close observations often, but I was allowed to go sleep in my own bed.
I wasn't quite out of the woods yet, and had some pretty rough times at home. Being sick constantly for no reason, and still being fed by a nose tube was not pleasant at all…
But, thankfully, I am here to tell the tale. Late 2002 i was given the green light that my treatment had been successful. I had to go back for steady observations periodically. These started off like once a month, and eventually tapered off to being once every two years. I was finally signed off fully on 12.05.2015, 13 years down the line.
This isn't a blog to get sympathy, please don't, it is a post to encourage every person to donate their money to a cause much bigger than themselves. Donate to what you hold dear to you, but please understand that cancer WILL affect someone you love. Don't leave it until then to donate, because that is too late.
My real ambition is to accumulate a wealth sizeable enough to buy whatever toys I want, but in doing so I want to equally impact the lives of people adversely affected by cancer, that is my real mission. Making money is cool but you don't go to sleep with your heart filled thinking you've made the world a better place. So that is my real mission, to make enough money to change peoples lives.
Donations to Mcmillan makes an impact no matter what amount you donate. Imagine being a single parent who's had to leave their job to stay in hospital with their sick and dying child, a night off wouldn't go unwelcomed would it. £10 here and there means somebodies mum can have a night off in a hotel for once, instead of sleeping on an armchair.
Please follow the link below to donate.
Honour your experiences and make sure you act on them, below is a photo of me during my treatment, and the second is a photo taken today. I hope that changes your mind on donating.